GA Philippines. Gamblers Anonymous Philippines.
TODAY'S REFLECTION
A Day at a Time by Craig Nakken is an essential recovery tool for compulsive gamblers, with daily reflections and prayers that offer hope, support, and guidance throughout the year.

OCTOBER 2 Reflection for the Day

An entire philosophy of life is condensed in the slogan Live and Let Live. First we're urged to live fully, richly, and happily—to fulfill our destiny with the joy that comes from doing well whatever we do. Then comes a more difficult challenge: let live. This means accepting the right of every other person to live as he or she wishes, without criticism or judgment from us. The slogan rules out contempt for those who don't think as we do. It also warns against resentments, reminding us not to interpret other people's actions as intentional injuries to us.

Am I becoming less tempted to clutter my mind with how others act or live?

Today I Pray

May I live my life to the fullest, understanding that pure pleasure-seeking is not pleasure-finding, but that God's goodness is here to be shared. May I partake of it. May I learn not to take over responsibility for another's adult decisions; that is my old controlling self trying, just one more time, to be the executive director of other people's lives.

Today I Will Remember

Live and Let Live.



TAGALOG VERSION

Ika-2 ng Oktubre 

Pagninilay para sa Araw na ito

Ang buong pilosopiya ng buhay ay ipinaikli sa islogang Live at Let Live. Una, hinihimok tayong mamuhay nang lubusan, masagana, at maligaya—na gampanan ang ating tadhana sa kagalakang nagmumula sa paggawa ng mabuti anuman ang ating ginagawa. Pagkatapos ay dumarating ang mas mahirap na hamon: ang mabuhay tayo. Ibig sabihin nito ay tanggapin ang karapatan ng bawat tao na mamuhay ayon sa nais niya, nang walang pamimintas o paghatol sa atin. Tinatanggal ng islogan ang paghamak sa mga taong hindi natin katulad ang pananaw. Nagbababala rin ito laban sa mga galit, na nagpapaalala sa atin na huwag bigyang-kahulugan ang mga kilos ng ibang tao bilang mga sadyang pinsala sa atin.

Hindi ba ako natutuksong ituon ang aking isipan sa paraan ng pagkilos o pamumuhay ng iba?

Ngayon ipinagdarasal ko…

Nawa'y mamuhay ako nang lubos, na nauunawaang ang dalisay na kasiyahan ay hindi kasiya-siya, ngunit narito ang kabutihan ng Diyos para ibahagi. Nawa'y makibahagi ako rito. Nawa'y matuto akong huwag managot sa mga desisyon ng iba; iyan ang dati kong mapag-kontorl na sarili, na kahit sa isang beses pa, na gustong maging executive director ng buhay ng ibang tao.

Ngayon tatandaan ko…

Mamuhay at hayaang sila'y mamuhay



Articles …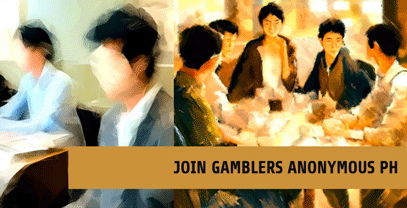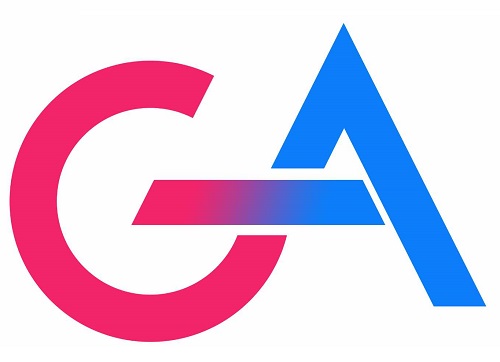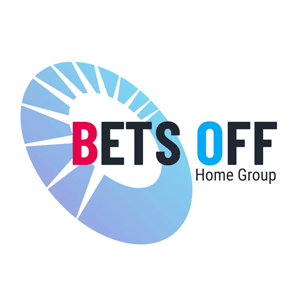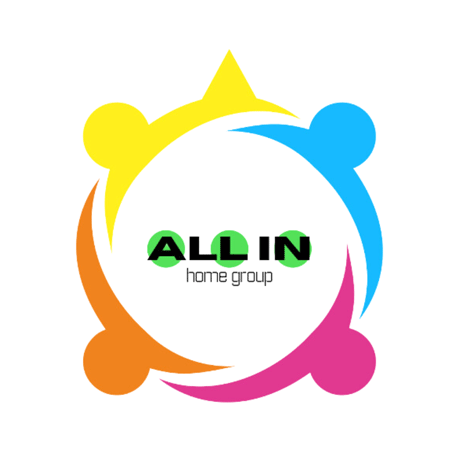 GA Philippines. Gamblers Anonymous Philippines.
A Day at a Time can serve as a beacon of hope and guidance for individuals grappling with the shackles of compulsive gambling. In the throes of addiction, each day can seem like an insurmountable challenge, but adopting a daily reflection practice can illuminate a path towards recovery. This practice involves introspection, encouraging the individual to carefully examine their thoughts, emotions, and behaviors throughout the day. By scrutinizing their experiences, they begin to unravel the intricate web of triggers and patterns that fuel their gambling impulses. This heightened self-awareness lays the groundwork for transformation.
Mindfulness is a cornerstone of this process. It encourages the compulsive gambler to be present in each moment, to recognize the fleeting thoughts of temptation as they arise. Armed with this awareness, they can intercept the impulse before it gains a stranglehold on their actions. This newfound clarity enables them to develop coping strategies tailored to their specific triggers. They might engage in alternative activities that channel their energy positively or reach out to a support network when cravings surge.
Breaking the journey into manageable chunks, focusing on one day at a time, is a crucial aspect of this approach. Instead of feeling overwhelmed by the daunting prospect of battling addiction, the individual sets realistic daily goals. With every day successfully navigated, a sense of accomplishment takes root, reinforcing their commitment to recovery. This positive reinforcement, accumulated over time, becomes a sturdy foundation upon which lasting change is built.
As days evolve into weeks and weeks into months, the cumulative effect of daily reflection becomes evident. The individual's once-turbulent thoughts begin to settle, and their actions align more closely with their aspirations. With persistence, the grip of addiction loosens, allowing them to reclaim agency over their life. Through this gradual process, the compulsive gambler emerges as a testament to the power of self-awareness, mindfulness, and resilience. A day at a time, they rewrite their story, embracing a future defined by freedom rather than compulsion.