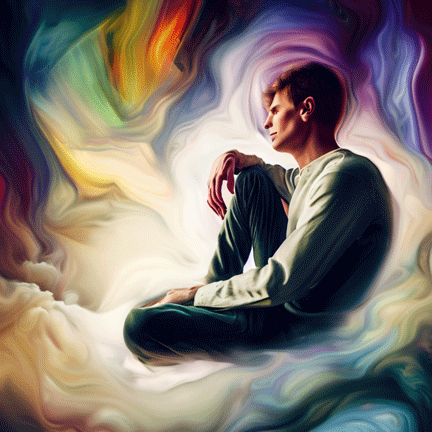 I learned how to gamble early. My father plays Mahjong, my mother bets on Jai Alai and Sweepstakes. So, at an early age I am already exposed to gambling. Together with my siblings we will play BlackJack, Baccarat, Pusoy during summer and Christmas vacations. During college I will get together with my barkada to play Mahjong and Dos Pusoy. My first step on a casino floor was when I was 21, the legal age to enter the Casino. That was summer with my college friends. We just graduated and we went to Baguio and stayed in our rest house near Mines View Park. We went to the casino inside Hyatt Terraces. My first bet was in a slot machine.
I didn't get excited playing at a Casino because I was a fresh college graduate with no money, still getting an allowance from my parents and hoping to find a good job. I tried looking for work in PAL, Motorola, and other semiconductor firms. Did the interviews, lots of them, but was never offered a position. I felt rejected. Whilst growing up and being a middle child, I have those issues of not being loved by my parents. I guess same goes with corporations. hahaha
I felt I was the black sheep of the family, I'm not as bright as my siblings, definitely not better looking (I was an ugly kid with crooked teeth) and I am gay hiding in the closet. I used to rebel, which irritated my parents. I suppressed my homosexuality till my early thirties. I dated women and enjoyed the single life playing tennis almost every day at the country club. I had no gambling issues during this time, but I spend money like there is no tomorrow.
I ended up working for my father's firm. I knew the inside and out of the business because I have been helping the firm during my college days programming its accounting system. When my father hit the retiring age, both parents went to the casino to play. I usually just drive them, go back to work and pick them up. There are times that its only my mother who will play so I would accompany her. There's nothing to do, I have money, so I started playing too. My mother is a lucky gambler, she always wins. Thinking maybe I can be as lucky; it became a habit. I am with my folks and they would let me play. Sometimes they would give me money if I lost already. I hardly win back then.
During the mid-nineties I became an entrepreneur. I have a business and it was successful. I made a name for myself, was able to close projects for big corporations. Here I was actively going to the Casino with or without my parents. From the start I will just use my salary. Losing heavily, I started to use my firm's funds. This created problems in the firm's cash flow and in the long run my business suffered that I must close it down. I had a boyfriend back then; my family didn't know about him. I never knew if he knows that I have a gambling problem because I also hid it from him. We separated in good terms. We were never meant to be. I met another guy on the rebound and that didn't last long. There was no love there, only companionship. It was an easy breakup.
I went back working for the family businesses. I handle payroll and sometimes I will use the money to play. Since I have access to the bank accounts, I can withdraw money and use it. I had nine credit cards all maxed out because of my lifestyle and gambling.
My mother suffered a stroke, guess where?, at the casino in the south of Manila. Those were grueling 10 months mostly in the ICU. Since I was single, I took care of her. During that time, we were financially broken and bills were piling up. During my days off attending to my mother, I will play in a small casino nearby thinking I might hit the jackpot and help the family. It never happened. My mother passed away in 2010. My parents were lovebirds, my Father was never the same when my mother died, and his health was not good. I always accompany him when he wants to play in the casino. There are times that he will have low blood pressure whilst playing and he will pass out. He died a year and one month after my mother.
I started rebuilding my life, took programming jobs, and soon open a business selling software and services to small and mid-sized firms. Together with my sister, we handled the Extra Judicial Settlement of my parent's estate. We were able to sell a land included in the estate which we used the proceeds to pay off our family's debts. We distributed the remaining funds among my siblings. It's a big amount. My siblings were able to use that fund wisely. I gambled it off. From there my siblings got involved already because I was exposed to loan sharks by then. They paid off my debts worried that I might be killed. I was advised to go to a psychiatrist. I appreciated it when they lead me to a priest. This was the time I went back to the Catholic Church.
I was sober for many years. I met a man and fell in love. He is a church goer and sings at a choir. An ex corporate professional who went into entrepreneurship. He knew of my history in gambling and he will consider it as cheating him when I go back to it. My business was doing well during that time even though my family was dealing the sickness of an aunt. Then my aunt passed away and compounded with my problems with a major client, triggered me to succumbed to my addiction. I know I should have asked for help by then, but I was too stubborn, that I can turn things around on my own. I procrastinated this problem until it piled up and then I was powerless anymore. When everything blew up, I knew that I must face the consequence. Pay the creditors and suppliers or there's going to be litigation. And the most important is losing my partner. I was very elated that we didn't break up. His words that we can weather this as partners gave me hope for the future.
My siblings were already wary of helping me. I depended on my partner for guidance and support. He and I researched for help for gamblers. He asked his doctor friends where to go. I was able to stumble a website called gambling therapy where there is a support group meeting every Saturday in BGC. It's called Gamblers Anonymous Philippines. My partner went with me when I first attended the group meeting.
The journey of recovery was rough for me. My first reaction in attending the gamblers anonymous meetings was not good. I thought it was not going to help me. But after a few meetings, it grew into me and knew that it is going to be good for my recovery. I also learned that I cannot do my recovery without the help of my loved ones, friends and counselors. There was no excuse that I went back to the Casino to play slots. Five months of sobriety wasted because of a trigger that can be avoided with just one call to a higher power. I hid this indiscretion to my partner for the fear of losing him. I also hid it to my peers in Gamblers Anonymous.
My partner and I were having problems in our relationship. I asked for his help in funding my business. I already returned most of the fund I borrowed but I was having a hard time paying the remaining. I was short of funds during this time. I suffered the humiliation of asking my partner to pay for my food when we go out and for my transportation to go home. Then there was an out of town trip with his family that I cannot get out of. I went with them with 300 pesos in my wallet. Our deal was to split the cost but since I don't have any money, I asked him if he can shoulder me for the meantime and pay it off later. I was looking for ways to return the amount I owe him but unfortunately, I couldn't collect from any of my clients. He asked for the it because he also badly need to fund his own business. While explaining to him that I cannot pay as of now, he asked me if I went back to the casino. I cannot lie anymore, I told him I did months before. That's the catalyst that ended our relationship. The fear of losing him became a reality.
Recovering from the addiction and a broken relationship is a struggle. Reflecting on what transpired with the relationship, maybe it was good for both of us that it ended. It was not an equal partnership. He will be at the losing end if I cannot address my afflictions and the chaos it created. The rejection was very painful, but an eye opener. It clearly emphasizes the need for me to step up and regain control of my life.
I still need help in addressing my financial and moral issues. By continuing to attend meetings, listening to the shares of fellow sufferer's experiences helps me reflect that there is always hope, that I am not the only one suffering, that I must accept my faults in order to heal. The 12 Steps of Recovery Program of Gamblers Anonymous is a powerful tool in achieving this endeavor. I learned that self-pity will drive you into depression and that I need to make amends to the people I hurt. I am still in the process of looking for a sponsor or a counselor to guide me. I cannot do this alone, but I must continue in this journey of recovery. One day at a time…